I just had the pleasure of watching the second Hobbit movie, The Hobbit: The Desolation of Smaug, at The Studio Movie Grill in Arlington, TX.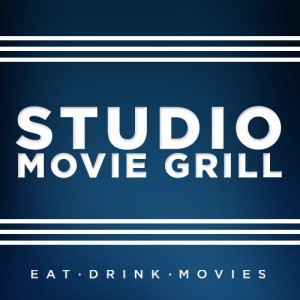 First, the quick movie review: I'd give this 9 stars out of 10. It's an absolutely fantastic retelling of Tolkien's classic and I use the word retelling here because it is a retelling in more refined terms of a children's story. The movie was amazing, if unbelievable. The dwarves must each have nine lives because I'm fairly certain they would have all been killed at some point along the way. I mean, so far not one of them has died! Did you see the size of that dragon?
The quick review of Studio Movie Grill: I loved this place! Went here with a friend for a showing on a Monday afternoon – it was December 30th, and the theater was packed. We had a comfy booth with our own chairs and table. The table side service is convenient and prompt.
What did we order? We ordered two of the $5 Margaritas (Monday special). They were quite good, and very large for the price. We ordered ours blended with salt on the rim. The most I can say is that they were good, and quite tasty.
Next, we ordered the Smoked Ribs. This dish came with 5-6 ribs, and lots of french fries and a small salad. The ribs will leave you satisfied, but don't expect top notch Texas BBQ (go elsewhere for that). But, for movie theater food this was pretty good.
We also ordered the Cheese Fries which were also quite tasty. Towards the end of the 3 hour movie they got a bit soggy, but they were tasty and a bit spicy. Quite a reasonable taste for a movie-going experience.
All told, we got out of there for $34 (including tip), but not including the ticket prices.
Studio Movie Grill
225 Merchants Row (at Matlock Rd.)
Arlington, TX 76015
Phone: (817) 466-4440