On a recent visit to downtown Dallas with some friends we decided that we needed coffee and a snack. Actually, it was mostly the coffee, but how could we refuse the muffin calling to us from the display case?
We had just visited the Dallas Aquarium (which is amazing, am I right?) with some friends from Grand Prairie and my wife was given the instructions to find a cool place nearby. She might have used Yelp to find it, I'm not sure.
Either way, a few minutes later we arrived at Ascension Coffee. My first reaction: Wow! Hip and trendy and a beautiful interior! This place reminded me of my visits to Intelligentsia Coffee (in Chicago, and also in Venice Beach) as well as my visits to Ritual Coffee in San Francisco. Why did it remind me? Perhaps it was the barista wearing suspenders, or maybe it was the beautiful wood paneling and red chairs.
I'll stop here and add that Ascension is more than coffee, they also serve delicious food as well as wine and beer. You can see photos of each on their Facebook page.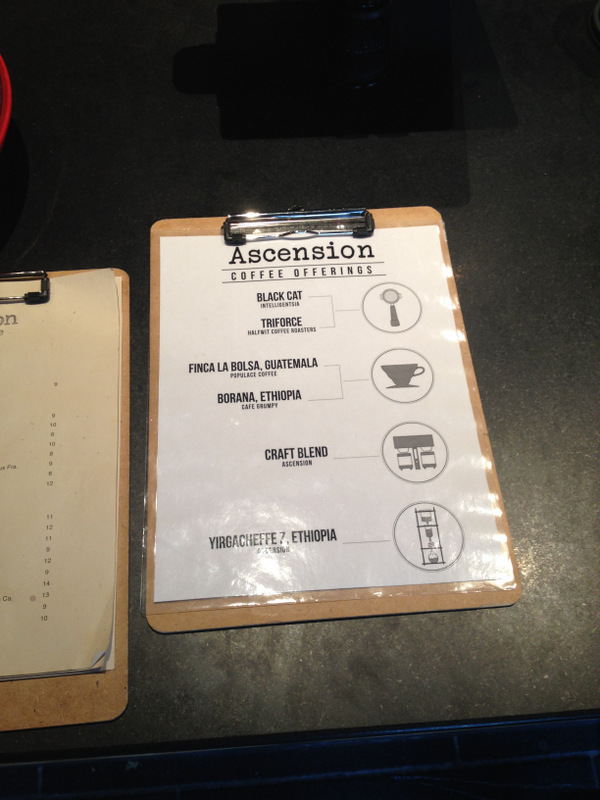 They have a menu (shown here) that lists the following coffee roasters:
Intelligentsia
HalfWit Coffee Roasters
Populace Coffee
Cafe Grumpy
Ascension
Pilot Coffee Roasters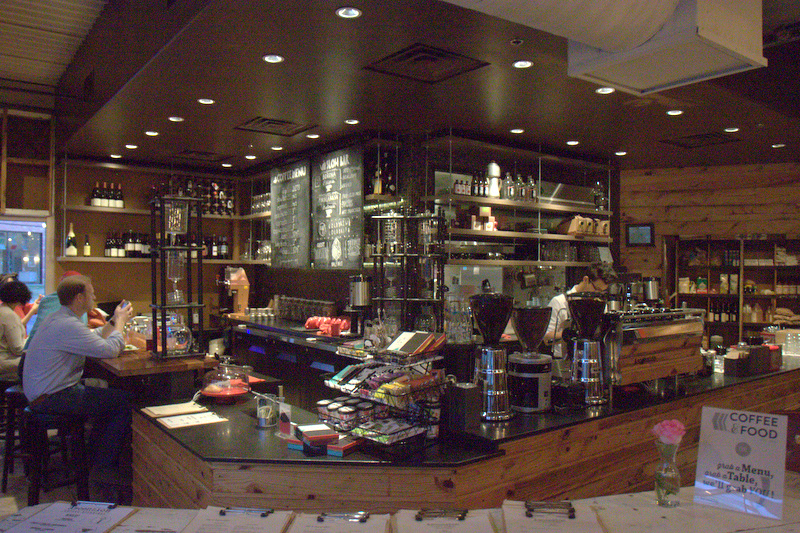 A view of the bar and espresso machine. Sorry, next time I will get a closer photo of the espresso machine.
Back to my story: This place is really great! The coffee was superb. On par with the best I've had in Texas, and the southwest. The drinks we ordered were a mix of cappuccino's and mochas (more than pictured here) and all were expertly crafted. Ascension appears to be one of the coffee shops that uses a mix of coffee roasters for their offerings (a newer trend, which I like).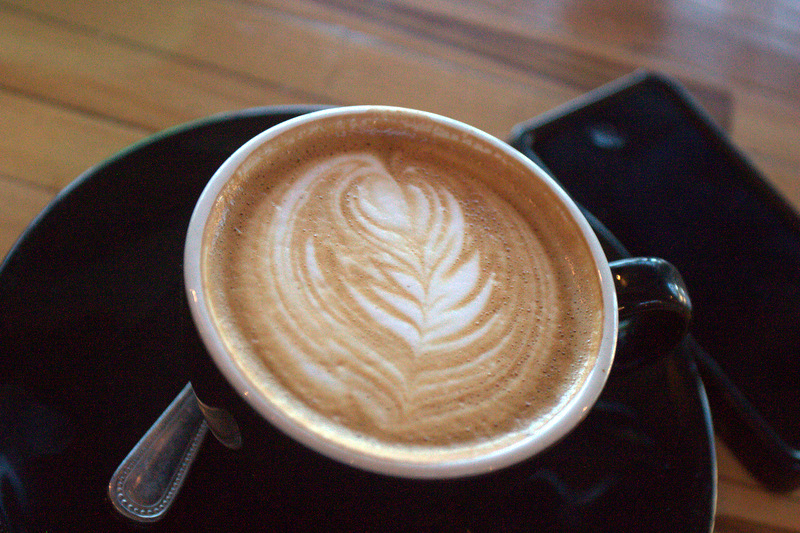 Cappuccino. We really enjoyed our visit!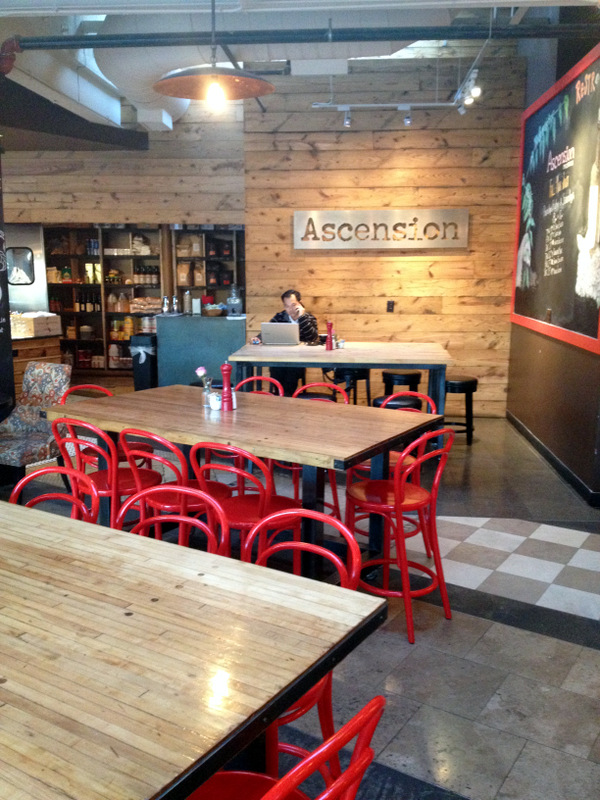 A view of the interior of the coffee shop. Love the natural wood, and clean colors.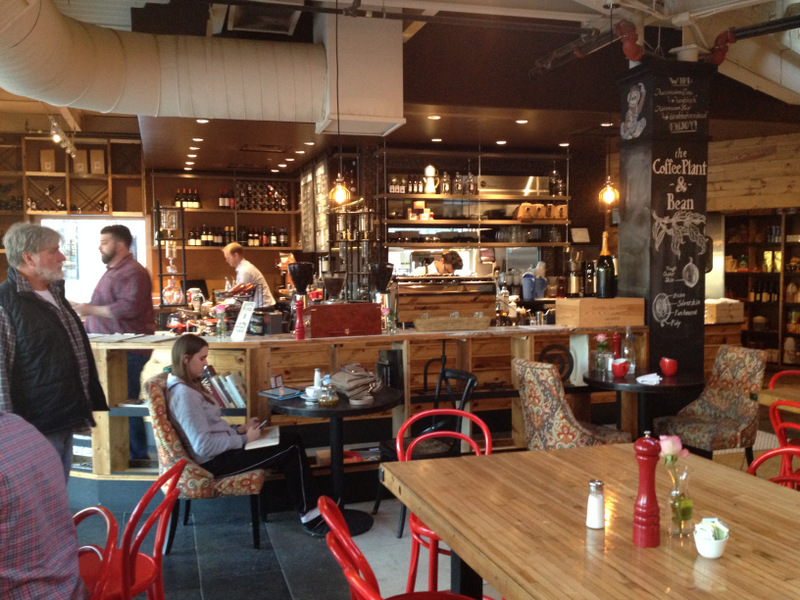 A very casual atmosphere.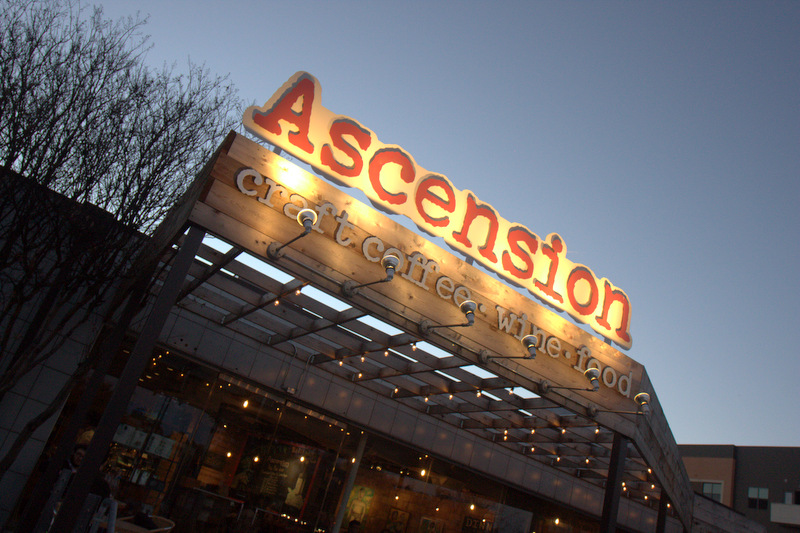 Outdoor signage… also, they have a wonderful patio outdoors that you shouldn't miss! Wonderful place to just sit and relax.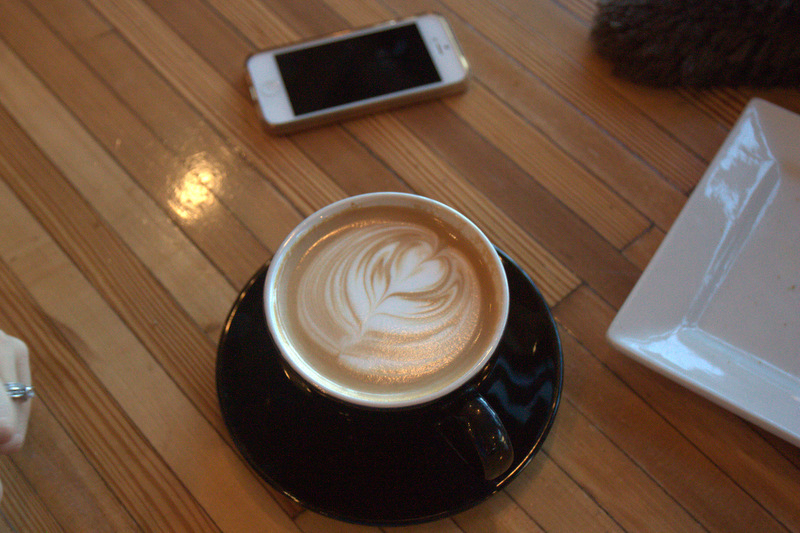 This is a medium mocha.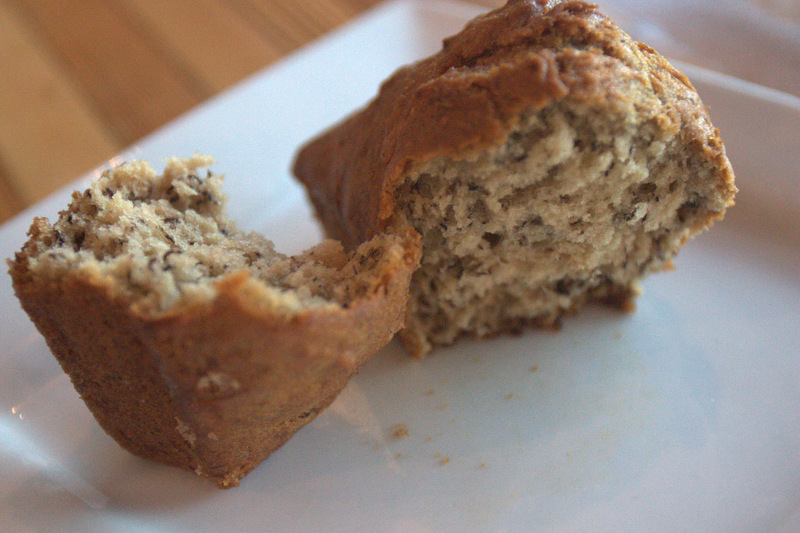 Close up of our muffin.

Just a view of the people working there. They offer free wireless internet, and there were quite a few people working and meeting there.
Ascension Coffee
1621 Oak Lawn Ave
Suite A
Dallas, Texas 75207
Phone: (214) 741-3211