There's a sign hanging inside Railhead Smokehouse that suggests Forth Worth is better than Dallas. It's funny, and you can't argue with them when you are eating some of the best barbecue in Texas.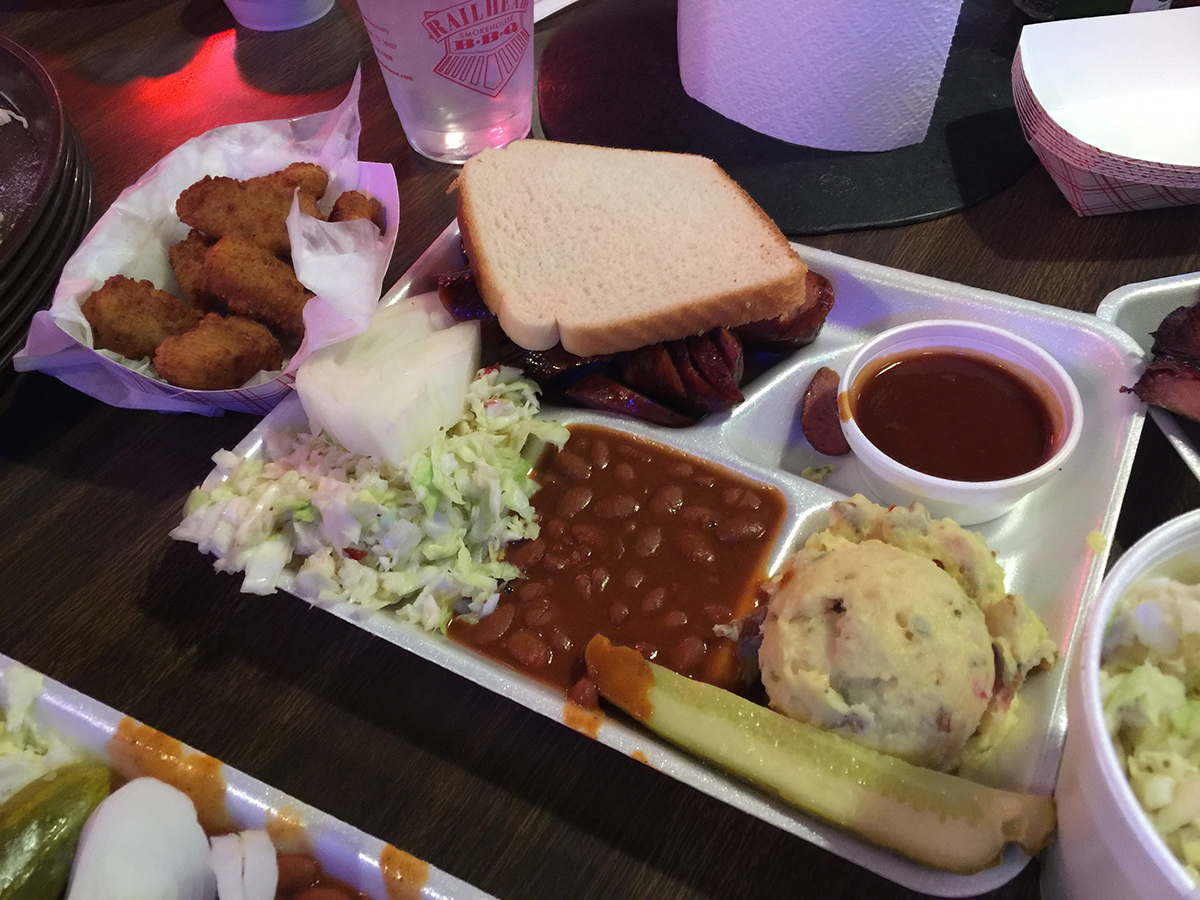 No kidding! The ribs are amazing, and will fall off the bone in a perfect display of cooking agility.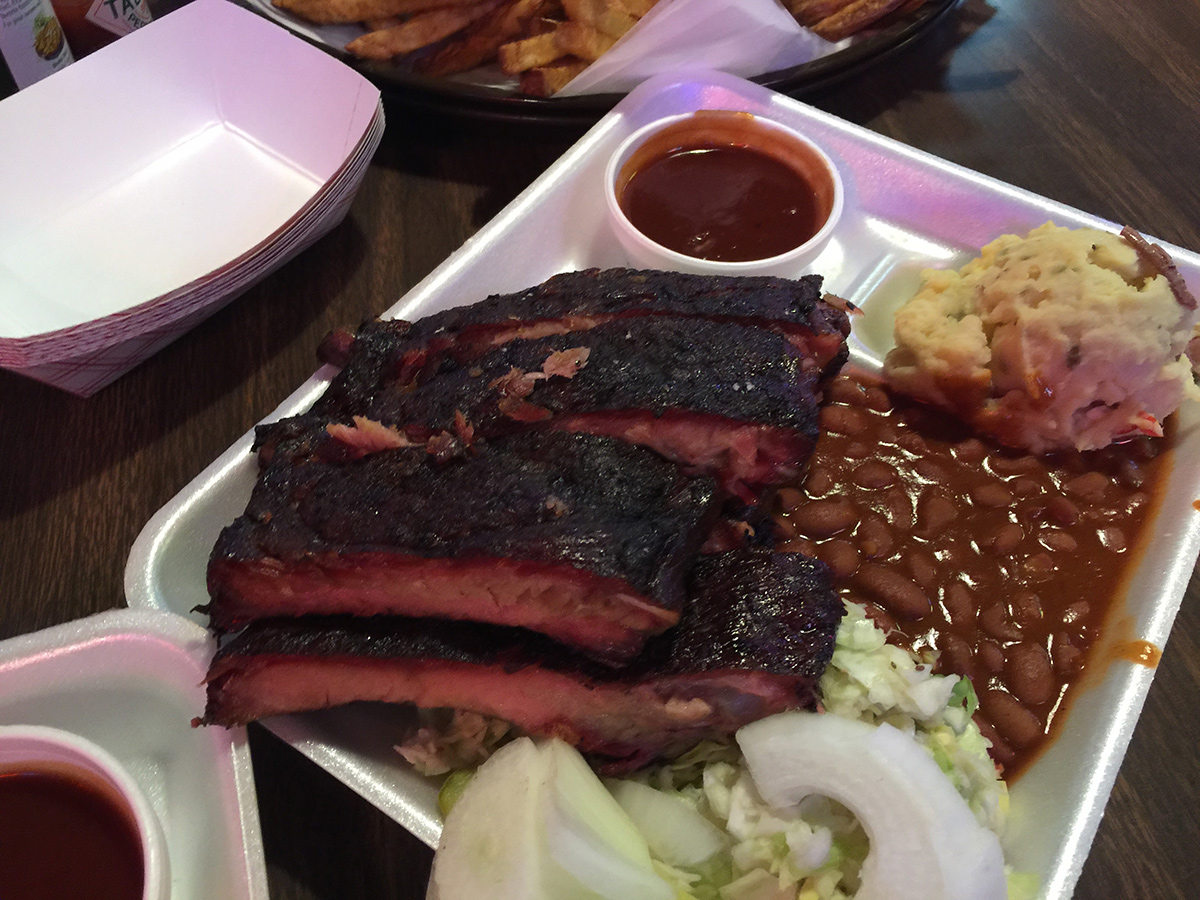 We ordered ribs, sausage, beef brisket, and lots of sides. I think we must have tried every single side including the baked beans, onion rings, French fries, salad, coleslaw, and cheese poppers.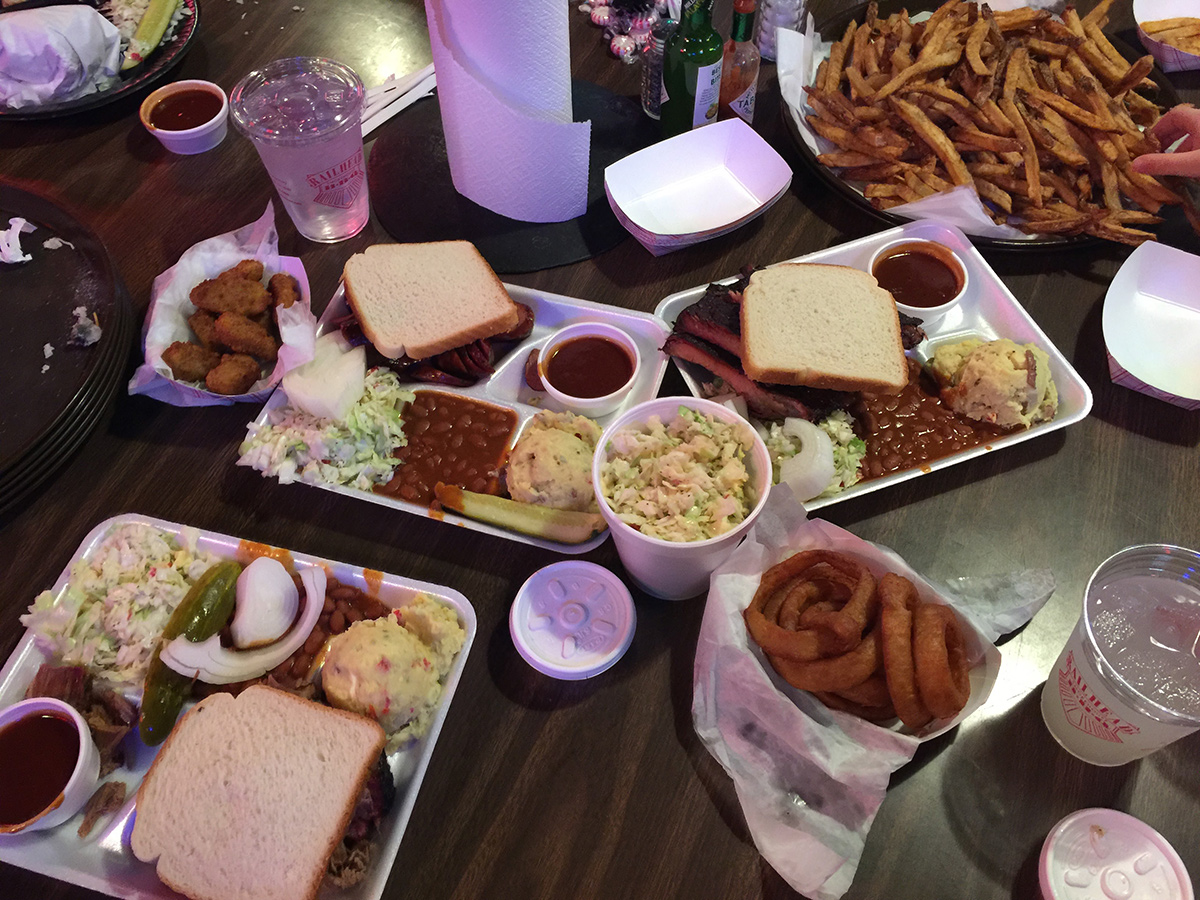 The French fries plate was insane! We ordered a "large" and it was served on a platter. I guess everything is bigger in Texas. They must have used 6 to 10 potatoes to make as many French fries as they gave me. We cooked the rest in the oven the next day.
The barbecue was perfect in every way, and I give them a solid two thumbs up.
Railhead Smokehouse in Fort Worth
2900 Montgomery St.
Fort Worth, TX 76107
Phone: (817) 738-9808